Compliance, Security & Risk Management
Governance, institutions & administrative systems
Policy, planning & development
Education, Training & Capacity Building

OUR SERVICES
Education, Training & Capacity building
Education
Training and capacity building
Research and publication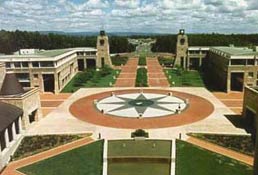 Bond University
Relevant projects undertaken include:

Education
The Directors pioneered Tourism Law as a new field in teaching, research and publication commencing at Bond University in 1991 and now offered through the International Tourism Law Institute (ITLI) and affiliated institutions in Australia and other countries. They have developed a range of academic and vocational courses presented at various universities as well as by distance, by web and in country in collaboration with local institutions. Development agencies, institutions and students interested in these courses are encouraged to contact ITLI.

Courses offered include:
Academic courses
Vocational courses
Tourism Law
Travel Law
Tourism & Travel Law (graduate)
Tourism Planning & Development Law (graduate)
International Tourism Law & Policy
Law for National Tourism Administrations
Law for Travel Agents
Law for Tour Guides
Law for Tour Operators
Law for Hotels
Hospitality Law
www.itli.org
Through ITLI we also provide a range of seminars, workshops and training programs in our specialist subject areas. These are provided externally or in house and arrangements can be made to offer them in country for industry, professional bodies and National Tourism Administrations.

Subject areas have included:
Training & capacity building subjects

Principles of Tourism Law
International Tourism Law
Tourism Law for Practicing Lawyers
Tourism institutional Frameworks (National)
Tourism Institutional Frameworks (International)
Tourism & Consumer Protection
Tourism & Competition Law
Tourism Quality Assurance
Self Regulation for Tourism Trade Associations
Tourism Codes of Conduct
Liability of Tour Operators & Travel Agents
Package Holiday Law
Damages for Disappointment
Rights & Duties of Innkeepers
International Hotel Regulations
Negotiating International Hotel Management Agreements
Negotiating International Hotel Leases and Developments
Hotel Yield Management

Holiday Homes & the Law
Legal Aspects of Integrated Tourism Resort Projects
Investment Incentives for Tourism
Land Title & Tourism
Native Title & Tourism
Tourism Safety, Security & Risk Management
Adventure Tourism and the Law
Entertainment, Sports & Events Law
Gaming Law
Liquor Licensing
Alcohol Servers liability
Timeshare law
Marine Tourism & the Law
World Heritage & Tourism
National Parks & Tourism
Carrying Capacity
Ecotourism Law
Principles of Aviation Law
Cruise Ships & the Law

www.athertonadvisory.com
Training programs are designed to meet client needs and local conditions. More details of these and other subject covered are available upon
request.
The Directors have researched and published extensively in their specialist subject areas and also supervise and support the research of other scholars interested in these areas through
ITLI
.
Books authored by the Directors include:
Atherton TC&TA, Tourism Travel and Hospitality Law LBC Sydney, 534 pages 1998. To purchase a copy Contact Us
Atherton, TC, The Regulation of Tourism Planning, Development and Management, MSc thesis Surrey University 178 pages, 1991.
Atherton TC&TA, Current Issues in Tourism and Travel Law chapter in book entitled Managing Tourist Health and Safety in the New Millennium, Wilks J and Page S (eds), Elsevier/Pergamon, London 2003.
The Directors have also published over 100 other articles, reports, studies and guides on their specialist subject areas. For information on any particular subject please Contact Us
Data base
Through
ITLI
the Directors maintain an extensive database on tourism law including a comprehensive collection of international conventions, codes and regulatory materials, national best practice and models laws.
Database searches can be undertaken upon request Contact Us