Compliance, Security & Risk Management
Governance, institutions & administrative systems
Policy, planning & development
Education, Training & Capacity Building

About Us
Atherton Advisory is a multidisciplinary international consultancy which provides specialized advice and services to industry, government and international development agencies in relation to tourism.
Our particular specialty is tourism policy, law and development and we have provided advice and services on these subject areas for projects and clients as diverse as:
Four Seasons Hotel, Sydney
Raffles Hotels, Cambodia
Qantas Airways
Queensland Government Tourism Policy Bureau
Australian Government Standing Committee on Tourism
Great Barrier Reef World Heritage Area
Hawaiian Visitors Bureau
Hong Kong Trade & Development Counci
Cambodian Ministry of Tourism
Angkor Wat Tourism Development Zone
Eastern Province Regional Tourism Authority
Saudi Arabian Supreme Commission for Tourism
World Travel & Tourism Council
World Tourism Organisation
Asian Development Bank
World Bank
UNIDROIT
UNDP
UNEP
UNESCO
Directors & Affiliates
The directors of Atherton Advisory are multidisciplinary experts in these subject areas with extensive qualifications and experience in law, tourism, commerce, policy, planning, development and management. Because we have worked in these areas in academe, professional practice and in the industry we pride ourselves on delivering advice and services which are not only technically sound but also practical and implementable in the client's particular circumstances.
In addition, we have a network of affiliated consultants available as needed around the world who are experts in complementary and related fields including finance, marketing, statistics, IT, human resources, economic and environmental assessment, heritage protection, land use planning, transportation, infrastructure, architecture, engineering and construction. We have the demonstrated expertise in program management and project management necessary to manage diverse teams on larger and more complex assignments if required.
Managing Director : Trevor C. Atherton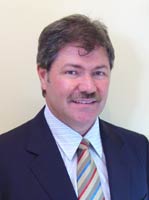 QUALIFICATIONS
Lawyer: Australia, England, Wales
B.Com, Queensland University, Australia, 1974
LLB (Hons), Queensland University, Australia, 1976
MSc (Tourism Management) (Distinction) Surrey University, England, 1991 including major in Tourism Planning and Development
LLM (Tourism Law) Bond University, Australia, 1997 including submajor in Dispute Resolution
Visiting Professorships at Bond University and other University Tourism Research & Teaching Centres
Founding Editorial Board, International Travel Law Journal
Founding Member, International Centre for Research and Study of Tourism (CIRET), Aix-en-Provence, France
Member Advisory Board, Centre for Tourism & Risk Management, Queensland University, Australia
Founding Director, International Tourism Law Institute (ITLI)
Trevor is an internationally recognised expert on tourism policy, law and development who has practised, lectured, written and consulted on these subjects for more than 25 years in Australia and internationally.
See Research & Publications

He has recently completed a 4 year assignment for the Supreme Commission for Tourism in Saudi Arabia firstly as Program Manager for the Sustainable Tourism Development Plan and then as Senior Advisor in the implementation phase and Director of the Laws & Regulations Program.
See Projects
Director: Trudie Atherton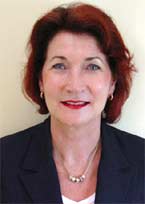 QUALIFICATIONS:
Lawyer: Australia, England, Wales
LLB (Hons), Queensland University, Australia, 1976
Certificate in Conversational French, Surrey University, UK 1991
LLM (Tourism Law) Bond University, Australia, 1994 including submajor in Dispute Resolution
BA, Queensland University, Australia, 1997 majors in English and French
Mediator, Queensland Building Tribunal, Law Society, Legal Aid Office
Director, Tourism Law Unit, University of Technology, Sydney
Co-Founder, International Tourism Law Institute (ITLI)
Trudie is an expert on tourism law, policy and training who has practised, lectured, written and consulted on these subjects in Australia and internationally.
See Research & Publications

She has a particular interest in mediation, training, tourism awareness, capacity building and world heritage and is currently undertaking doctorate research in regulating marine tourism.
See Projects